Evaer is very convenient for recording videos from remote participants in a Skype call. It just need one click to record the remote side Skype video after you installed Evaer Skype recorder.
Please click the Skype video recording mode button on Evaer UI as below image shows.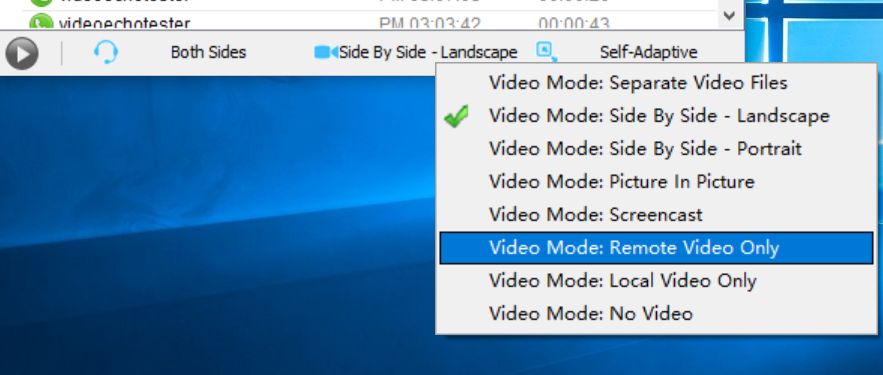 Choose the "Remote video only" mode will record the Skype remote video when recording Skype video calls.
Free download Evaer Skype recorder at https://www.evaer.com/index.htm