As we all know, Evaer is the best Skype video recording software under Windows, only Evaer on the market supports selectable channels for recording video, multiple video recording mode and HD video recording quality. In order to make more people enjoy the ability to record Skype videos, we decided to make Evaer's "Screencast" recording mode completely FREE. Now you only need to download the latest version of the Evaer Skype recorder software, and then change the video recording mode to "Screencast" to use the Skype video recording function for free. The following article will give you a detailed introduction on how to use Evaer Skype Recorder for free.
1, Download and install Evaer Skype recorder.
Evaer supports Windows Vista, Windows 7, Windows 8 & 8.1 and Windows 10. After downloading the Evaer installer, you only need to double-click to install.

2, Run Evaer and switch the Skype video recording mode to Screencast.
After the installation is complete, you just need to double-click the Evaer icon on the desktop to run it, then click on the video recording mode option at the bottom of the Evaer program, as shown below.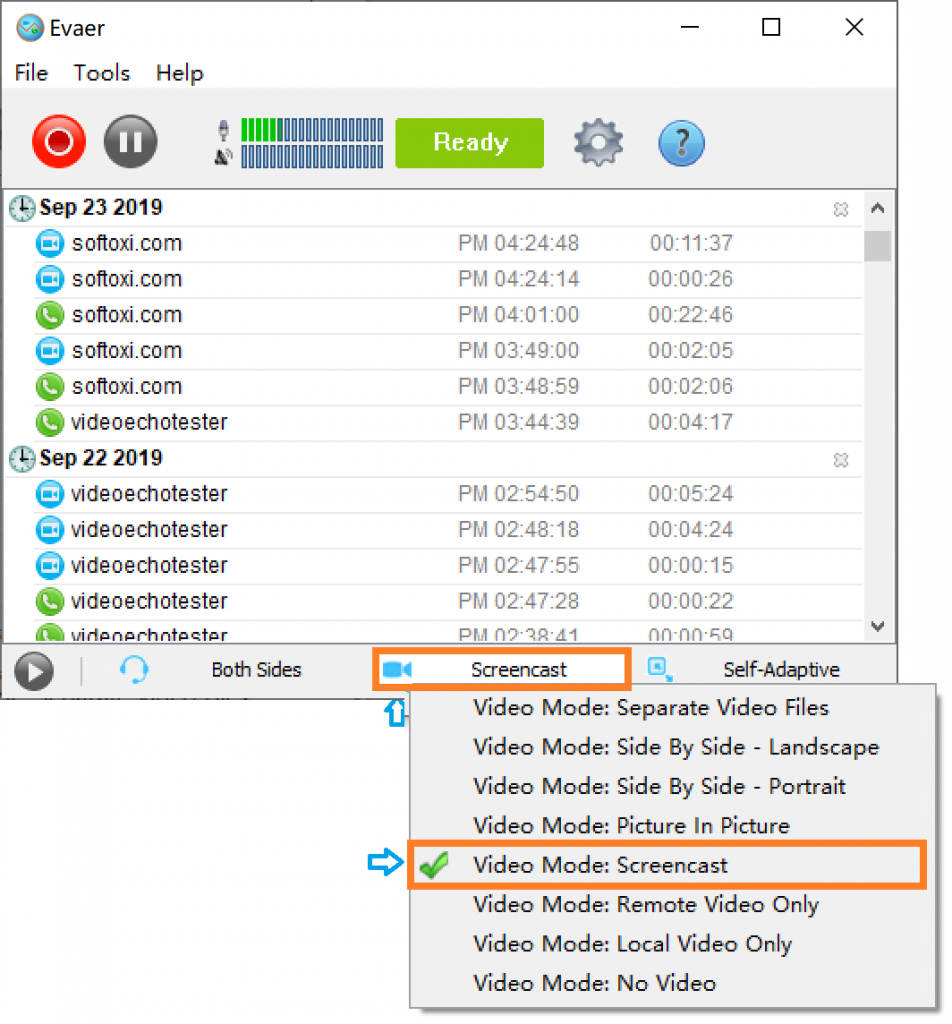 Select "Screencast" mode in Skype video recording modes such as Separate video files, Side by Side, Picture in picture. Since the aspect ratio of the Skype window is irregular, you need to set the video size selection to "Self-Adaptive". As shown below.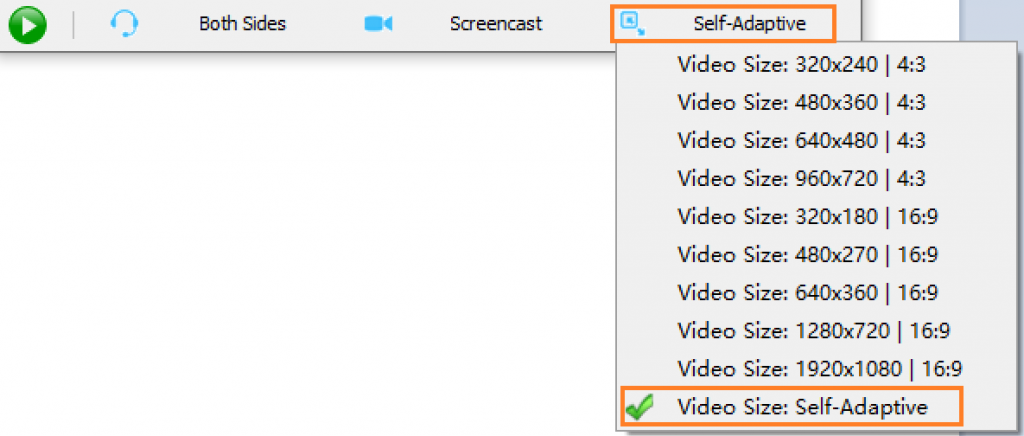 3, Free to start recording Skype video calls.
Now you need to run Skype and wait for Evaer's connection status to be converted to "Ready", then you can start recording. After clicking the Start Record button, you will see the contents of the entire Skype window will be displayed to Evaer's Output. Preview window. What you see is what you recorded. All your activities in the Skype window will be recorded, whether it is a video call or a text chat.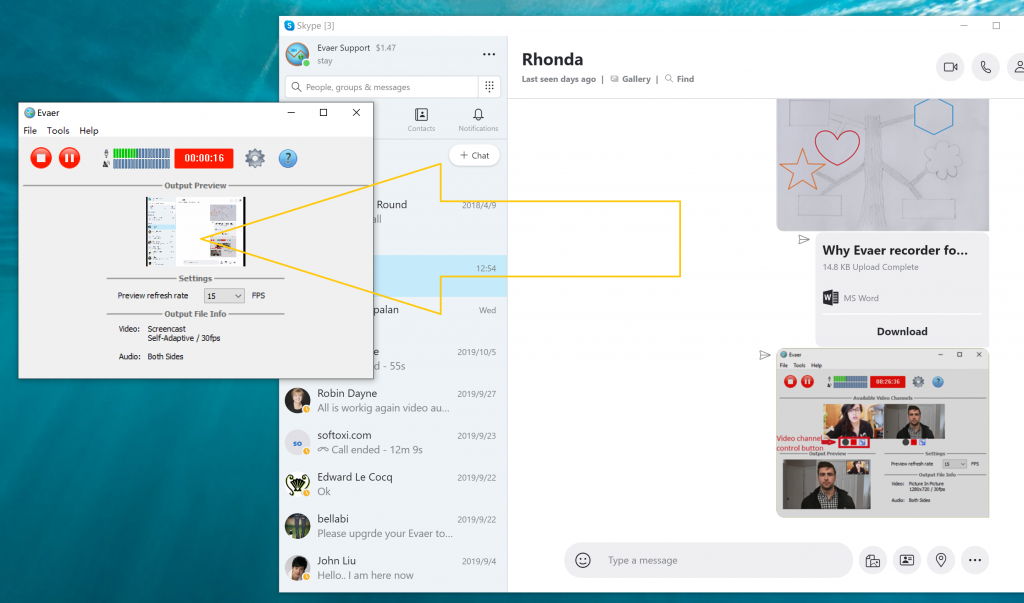 By default, the video files will be recorded in MP4 format and stored on your computer's hard drive.
Free download the Free Evaer Skype recorder at https://www.evaer.com/