Under normal circumstances, we need to record video images of both parties to the Skype video call. But sometimes we need to record the video image of the specified party. At this time, you can use Evaer video recorder for Skype's video recording function, which can record each video participant into a separate video file, and then you can choose the file according to your needs.
The function of using split video recording is very simple. You only need to select split video recording mode in the video output mode option as below image shows. Of course, you can also set the resolution of the output video, output format and so on.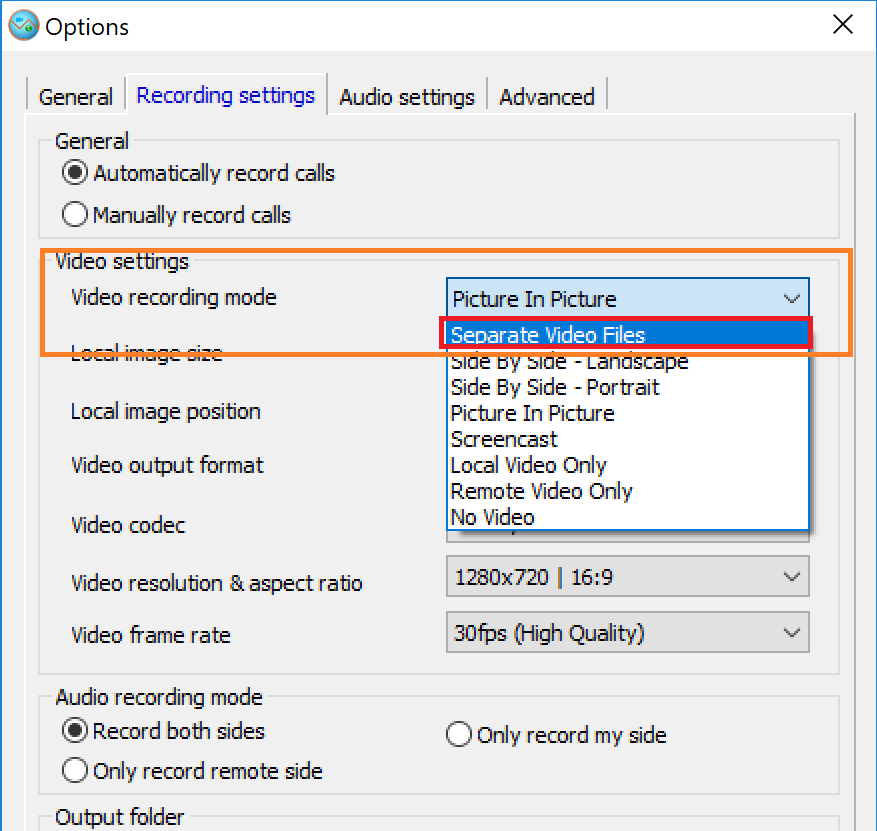 When you select the split video mode, each video channel will be recorded as a separate video file, and each video file will contain all the sounds of the Skype call.
Free download and trial Evaer full functions at
https://www.evaer.com/