Recording Skype video calls is now very easy, and Skype has built-in video recording capabilities. But it's still a bit difficult to record high-definition Skype video calls. Below I will introduce 5 tips to improve the quality of your video recording.
Tip one: has a computer with large memory and faster CPU speed. HD video requires more memory and CPU processing resources. If your computer is slow, you may drop frames while recording video, and the video will not be smooth. Has a network connection speed of 2MB or more. The transmission of HD video requires more bandwidth.

Tip two: you need to make sure that the light around you is bright, the gray light will eclipse the camera with HD function. You can choose to sit in front of a bright window or have plenty of light.

Tip three: you also need to install a software that supports Skype video HD recording, only software that supports 1080p video recording can record HD video.

Tip four: Exit the software that takes up more resources before you start recording. Because more CPU and memory resources may be needed during video recording.

Tip five: the correct settings are also an important factor in the success of your HD video recording, you can refer to the parameters below to set.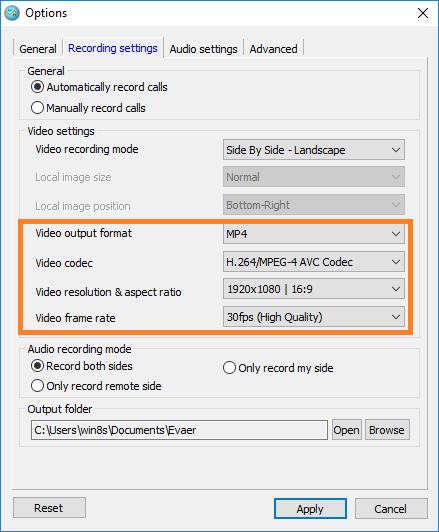 Now, you can then record your video call with the best video quality.