Evaer Skype Video Recorder released a new version with some enhancement. In the new released version 1.5.8.16, besides the exsiting recording modes, picture in picture mode is available. When you choose this recording mode, the Evaer skype video recorder will capture the local side video picture and put it in the remote video picture  , so when you review your skype recording files, you will see that you are in the remote picture.
You can setup the record mode quickly at the bottom of the Evaer main UI or the Evaer tools&options as below pictures: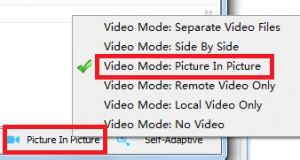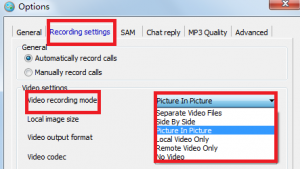 By default, the local picture size is setup to normal. If you feel the local side picture is with inadequate page size during you review the recording files, you can also customize it. Just go to Evaer–>Tools–>Options–>Recording Settings and setup the local image to a reasonable size as the following screenshot: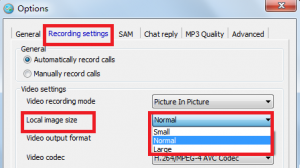 To record your skype video calls with the latest Evaer, please click here.